Our dedicated team has been providing quality boat lift solutions for our customers since 2004. We want to help you navigate your many choices to select the product that is right for you.
Our History
Boat Lift Warehouse began in the e-commerce business in the early 2000s in Beaufort, South Carolina, primarily as a seller of boat lifts and replacement parts. Through acquisition, we moved to eastern North Carolina and in 2004 transferred our warehouse to our current location in Snow Hill, NC.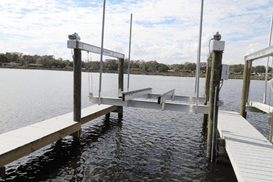 .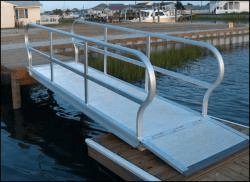 From our modest beginnings, we have become the largest, most longstanding, and highest respected boat lift e-commerce business in the industry. Our product line has grown from selling mostly boat lift-related products to a wide array of dock and boating accessories, decking, gangways, power pedestals, and more.
While Tide Tamer was selling primarily in the coastal Atlantic areas of the United States, Boat Lift Warehouse has steadily made Tide Tamer's products available to other parts of the country, including inland areas on lakes and rivers, and even other parts of the world. In addition, Boat Lift Warehouse is an online distributor for other manufacturers in the marine industry, such as ShoreMaster, Leeson, AO Smith, Davit Master, and Eaton, to name a few.
Our customers range from individual boating enthusiasts who like to assemble, maintain, replace, and repair their own boating products to large contractors with crews to complete the job. We are honored to include the US Department of the Navy, US Coast Guard, Fort Knox, and the North Carolina State Wildlife Commission among our many long-term repeat customers. We are also proud that we sell internationally to end-users and contractors alike.
Our Core Values
Caring: We believe our customers are the reason we exist and our number one priority every day. We want to convey to our customers that we genuinely care about them and the reason they came to us.
Respect: We believe our customers always deserve to be treated with courtesy and dignity in a manner that we would want to be treated.
Integrity: We want to conduct all aspects of our business with honesty, fairness, transparency, and the highest ethical standards.
Excellence: We want to deliver the best in all that we do and always seek to improve.
Our Goals
Our ultimate goal is to offer you a website that you can trust and want to return to next time! From our beginnings through our current operations, Boat Lift Warehouse is dedicated to facilitating your shopping and buying experiences by providing:
Best quality products that are well-constructed with superior materials that are proven to withstand harsh marine environments.
Excellent customer service by our friendly and competent team members who are eager to talk with you and share their expert knowledge and experience.
Easy to understand, accurate, and worthwhile information about our products for the DIY individual who wants their project to go smoothly from start to finish with the least amount of stress and inconvenience.
Our Qualified Team
Boat Lift Warehouse credits our success to the talent, hard work, and dedication of our highly qualified team. We strive to hire and develop a staff that is committed to our values and goals and continuously demonstrates that commitment to our customers and fellow team members.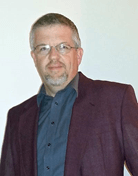 Our team is led by our Chief Operating Officer, Jesse Bennett, who has been with Boat Lift Warehouse for over ten years. He directs a strong group of employees that we are confident have the knowledge and experience needed to guide you through your many choices before making a purchase. Whether you need help to understand or clarify information, have questions or concerns about your DIY project, or just want to relieve some of the stress you have once your project is underway; we are available to help.
Contact us through Chat, Email, or phone.
SERVICE HOURS: M-F 8:00am – 5:00pm Eastern Time